Available February 1, 2019

40 Square Meters

1 Bedroom

1 Bath

Cozy Living Room

Quiet Neighborhood

Multilevel Bathtub

Green Area

Lots of Closet Space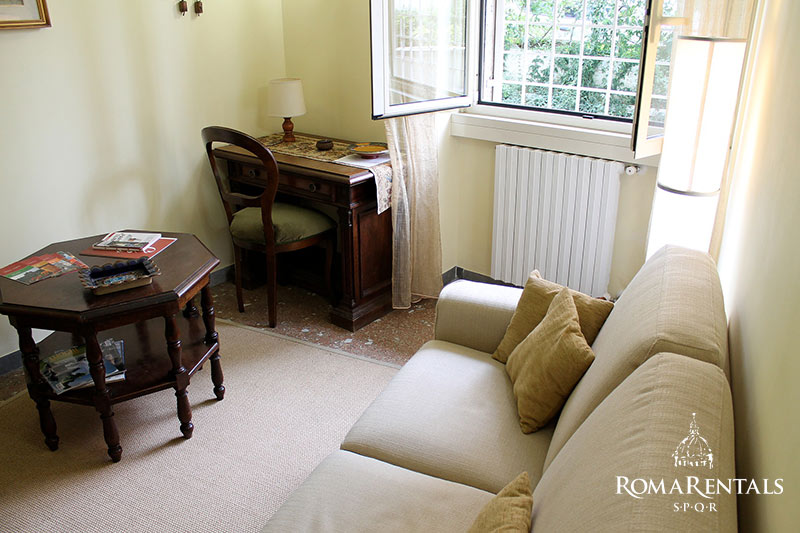 property: four hundred and  sixty three

     

PRICING KEY

€€
Enjoy your time there, it goes by too fast. This team will be your greatest resource.
Prompt, Efficient and Kind. Roma Rentals. Kyle and Carol made my time in Rome so memorable…
Nestled in the quiet and tranquil neighborhood of Aventino, this ground floor one-bedroom, one-bathroom is perfect for a single professional or couple looking for an oasis in central Rome. The open floor plan features a large bathroom with multi-level bathtub, a cozy living room with a pull-out sofa and writing desk, a large kitchen with round dining table and finally the bedroom with an abundance of closet space. Located on the ground floor, this apartment brings in lots of light and garden views from every room. The closest lined corridor gives the tenant ample closet space. Wi-Fi and air conditioning is installed. A great property for a great price on the exclusive Aventine Hill. This apartment is available for both short-term and long-term rentals.