Apartment for Rent – Rome – Trastevere
Available NOW

70 Square Meters

2 Bedrooms

1 Bath

Large Kitchen with Dining Table

Third Floor With Elevator

Private Small Balcony

Lots of Closet Space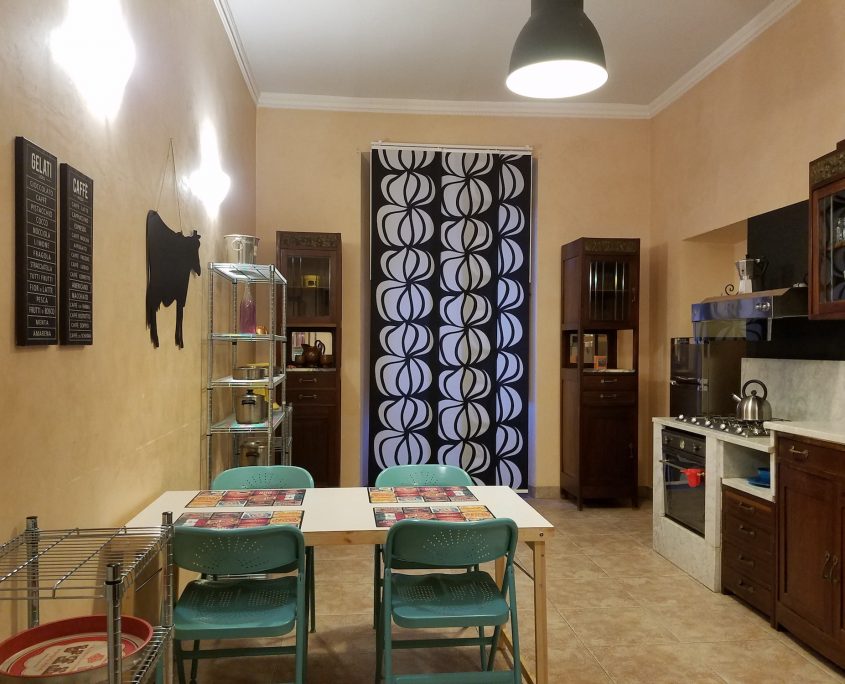 property: one hundred and sixty seven

   

 

PRICING KEY

€€€€ Hank
Sullivan's Island, USA
"The Trastevere apartment is in a perfect location. It was lovely: comfortable, and clean." Liz
Amsterdam, Netherlands
"The apartment itself is so much bigger than it looks in the pictures! The kitchen in particular is really awesome. Everything is modern and works well. I would highly recommend staying in this apartment when in Rome for a genuine Roman experience!" Xavier
Zurich, Switzerland
"The apartment was really nice and the Trastevere neighbourhood the best option to stay at Rome in our opinión." Asif
Apartment 340
"The location is simply ideal. You come out on to wonderful cobblestone streets with something on every corner including many good places to eat!" Margaret
South Bend, Indiana, USA
"The apartment was immaculate, well-furnished, and very comfortable. The terrace is even more lovely than the pictures suggest. This was a great apartment!" Nicole
Ithaca, NY USA
"Really wonderful apartment. It was great to spend the evenings on the terrace. The living room is also very nice and happily the apartment didn't get too hot" Lee
London, UK
"The apartment in Centro Storico was fantastic. The location is amazing . I'd recommend the apartment 100% and would have no qualms going back" Kees
Groningen, Netherlands
"The apartment is great: clean and comfortable, fast wifi connection, very welcoming and lighter than I expected based on the photos. The location is perfect, in the nicer parts of Trastevere." Lauren
Germany
"Amazing! This apartment really made our trip incredible and had everything needed for a holiday in Rome. The private terrace was definitely our favorite spot" John
New Mexico, USA
Fantastic place to stay - perfectly situated in Rome easy access from Roma Termini. Close to Colosseum and transportation from there is easy to everywhere else. Many fine restaurants and coffee shops within easy walking distance. No problem at all with Wi-Fi or air conditioning at all. Coded entry and elevator made things much more comfortable. Very nice neighborhood and quiet considering you're in Rome.
Located on Via Natale del Grande, just steps from Piazza San Cosimato, this two bedroom, one bathroom apartment is a perfect place to call home. The apartment is situated on the third floor of a traditional Roman condominium that is home to Italian families, professional offices, visiting students/professors and International tourists. Nearby, you'll find an outdoor, produce market, an international foods store, two large grocery stores and ample shopping. After you pick up the fresh produce, bring the groceries back to your spacious kitchen, furnished with a long, country style table with seating for 8. A rare find in historic Trastevere. The living room is a great place to relax after the meal. A large sectional sofa bed is a great place to watch the latest movies on a new flat screen TV with digital sound system. Want to curl up with a good book? You can do that too. The apartment has a comfortable reading nook, next to a large window that brings in lots of natural light all day long. The master bedroom is truly a master. The room can be configured for students or professionals, how many beds do you need? Abundant closet space throughout and huge windows with a beautiful views of the neighboring piazza. The second bedroom is configured as study with a daybed and desk. Perfect for long and short-term rentals for families, professionals or students. Wi-Fi is available throughout the apartment.