Apartment for Rent – Rome – Trastevere
Available NOW

50 Square Meters

1 Bedroom

1 Bath

Quiet Trastevere Location

Beautiful Gardens

Large Living Room with Lots of Light

Fully Equipped Kitchen

Great Built-Ins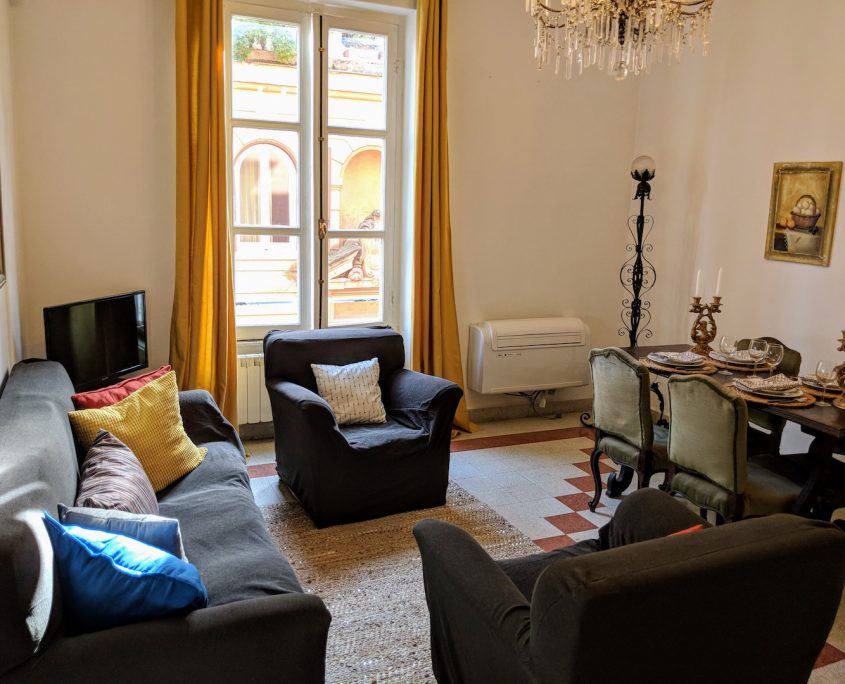 property: four hundred and eighty one

     

PRICING KEY

€€€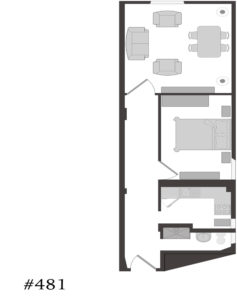 Amo
Hoeslet, Belgium
"The flat is big, super clean and well situated. Kyle showed me the flat and we went through a file compiling all the information you need for your stay." Bev
London, United Kingdom
"The apartment is gorgeous, exactly like the photos on the website. The terrace is lovely, a great place for breakfast and for a glass of wine at the end of the day." Hazel
Washington D.C., USA
"The apartment was great, fantastic location, had everything we needed for our stay." Troy
Chicago, Illinois, USA
"the apartment is situated on a quiet and beautiful street close to it all. The apartment was very clean and comfortable as well as the building overall." Lee
London, UK
"The apartment in Centro Storico was fantastic. The location is amazing . I'd recommend the apartment 100% and would have no qualms going back" Mark
Cambridge, UK
"Great apartment. Just a delight to stay in." - apartment 188 Lauren
Germany
"Amazing! This apartment really made our trip incredible and had everything needed for a holiday in Rome. The private terrace was definitely our favorite spot" David
Hartsdale, US
"The inside of the apartment was better than all the descriptions and pictures - and perfect for us." Matt
Vancouver, Canada
"The apartment was as good as the pictures - excellent location, very quiet, and clean" Marisa
Apartment 340
"Great location on a quiet street in the heart of Trastevere. The host was super responsive and helpful."
Tucked away and budding up against Gianiccolum Hill, this characteristic one-bedroom, one-bathroom apartment is perfect for a couple or professional seeking a quiet retreat from the hectic Roman lifestyle. The gardens within the complex provide an oasis of calm and serenity. The 55 square meter apartment consists of four rooms. The bathroom has a large stall shower and pedestal sink. The fully equipped kitchen has an oven, four-burner stovetop, washing machine and full-size refrigerator. The large bedroom has a desk to study or work, beautiful custom chandeliers and plenty of closet space. The bright and open living room has seating for six, custom built-ins and lots of natural light.