Apartment for Rent – Rome – Trastevere
Available NOW

60 Square Meters

1 Bedroom

1 Bath

Exposed Brick

Galley Kitchen

Private Interior Balcony

Jacuzzi Tub

Central Location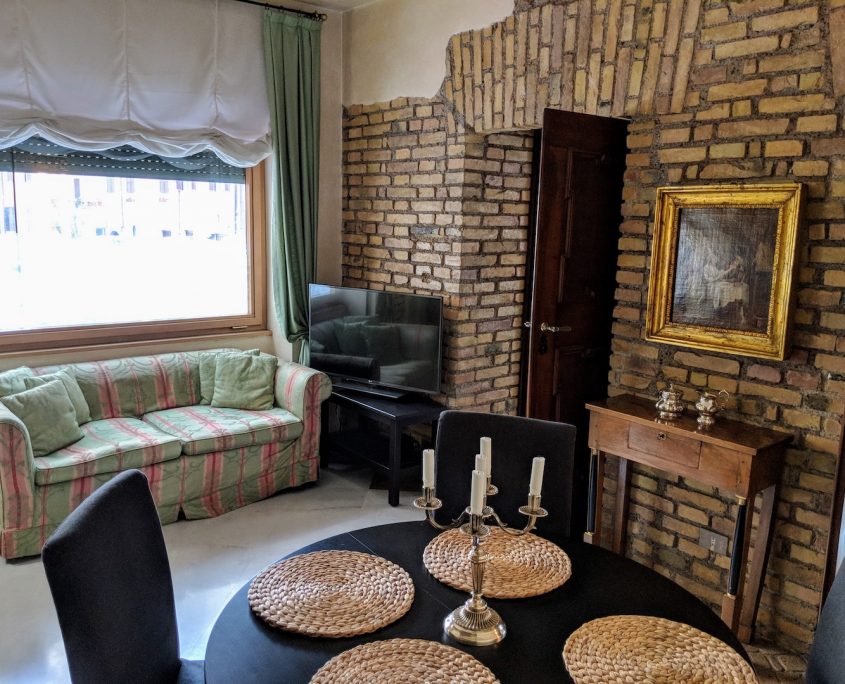 property: four hundred and sixty seven

     

PRICING KEY €€€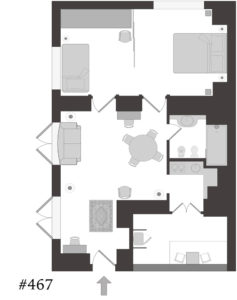 Amo
Hoeslet, Belgium
"The flat is big, super clean and well situated. Kyle showed me the flat and we went through a file compiling all the information you need for your stay." Scott
Apartment 440
"Sinead was the most helpful host. Very polite and friendly. The studio was charming and cosy, with the added bonus of a roof terrace." David
Hartsdale, US
"The inside of the apartment was better than all the descriptions and pictures - and perfect for us." Margaret
South Bend, Indiana, USA
"The apartment was immaculate, well-furnished, and very comfortable. The terrace is even more lovely than the pictures suggest. This was a great apartment!" Cedric
Tours, France
"The apartment is lovely, quite big, a lot of light, very well decorated, extremely clean." Liz
Amsterdam, Netherlands
"The apartment itself is so much bigger than it looks in the pictures! The kitchen in particular is really awesome. Everything is modern and works well. I would highly recommend staying in this apartment when in Rome for a genuine Roman experience!" Jo
Birmingham, United Kingdom
"The apartment is in a beautiful part of Rome and we found it a fantastic base for our first trip there. The pictures shown are a true reflection, the apartment feels really spacious and beautifully designed. We had everything we needed."Apartment #271 Lauren
Germany
"Amazing! This apartment really made our trip incredible and had everything needed for a holiday in Rome. The private terrace was definitely our favorite spot" Susanne
Copenhagen, Denmark
"The apartment is very much in the middle of it all. Great location for all the sights of Rome, nightlife, restaurants." Kees
Groningen, Netherlands
"The apartment is great: clean and comfortable, fast wifi connection, very welcoming and lighter than I expected based on the photos. The location is perfect, in the nicer parts of Trastevere."
Tucked away on a quiet side street in Trastevere, this spacious one-bedroom apartment combines modern amenities with a characteristic Roman feel. The open floor plan makes this the perfect apartment for a professional or couple relocating to Rome for a long-term. As you enter the large living room, you will immediately notice the exposed brickwork and classic furnishings. Located off the living room is a galley kitchen with refrigerator, 2-burner electric stovetop, and equipped with all of the essentials for preparing a home cooked meal. A small balcony extends off the kitchen with an outdoor space for enjoying a morning coffee or a glass of wine. The exposed brickwork continues into the modern bathroom which has a large jacuzzi tub. The spacious bedroom has an adjoining sitting area that can be closed off to create a separate area to study or curl up with a good book or even a guest bedroom. The floor to ceiling closets offer plenty of storage space. The apartment has central air conditioning and heating. A rare find in this historic neighborhood.