Apartment for Rent – Rome – Trastevere
Via dell'Arco di San Calisto
Available NOW

Studio

1 Bath

 

Loft Style Bedroom

Tile Floors

Centrally Located

High Vaulted Ceiling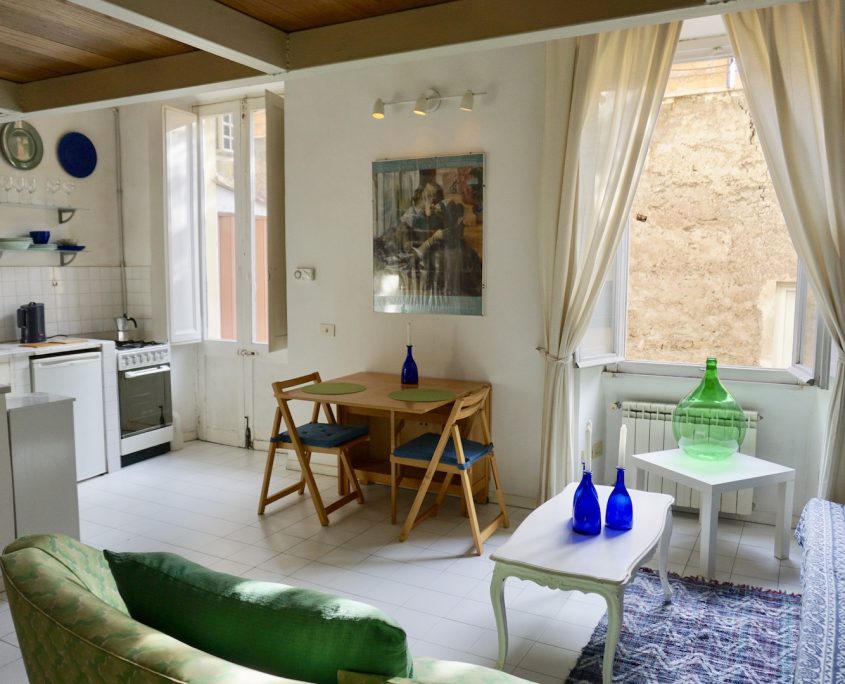 property: four hundred and thirty two

  PRICING KEY € Trevor
Apartment 167
"Nice 2 bedroom with a balcony in a central part of town. Very clean, as described, and Sinead was both a knowledgeable and pleasant host." Hazel
Washington D.C., USA
"The apartment was great, fantastic location, had everything we needed for our stay." Liz
Amsterdam, Netherlands
"The apartment itself is so much bigger than it looks in the pictures! The kitchen in particular is really awesome. Everything is modern and works well. I would highly recommend staying in this apartment when in Rome for a genuine Roman experience!" Scott
Apartment 440
"Sinead was the most helpful host. Very polite and friendly. The studio was charming and cosy, with the added bonus of a roof terrace." Susanne
Copenhagen, Denmark
"The apartment is very much in the middle of it all. Great location for all the sights of Rome, nightlife, restaurants." Margaret
South Bend, Indiana, USA
"The apartment was immaculate, well-furnished, and very comfortable. The terrace is even more lovely than the pictures suggest. This was a great apartment!" George
Needham, Massachusetts, USA
"The apartment has fantastic windows which really reduce the noise from the busy street. Fantastic location in the middle of Trastevere with many restaurants close. I would definitely stay here again in the future." Asif
Apartment 340
"The location is simply ideal. You come out on to wonderful cobblestone streets with something on every corner including many good places to eat!" Ehud
Ramat Gan, Israel
"The place is warm, clean and very pleasant.' Matt
Vancouver, Canada
"The apartment was as good as the pictures - excellent location, very quiet, and clean"
This charming Trastevere studio apartment is conveniently located and among the most affordable locations in Trastevere. Some of our favorite restaurants and attractions are located within a five minute walk from here. Enter the apartment and you are immediately greeted by the natural light flooding in through the large open windows. This open format style studio features high vaulted ceilings that help create an open, airy atmosphere. The spiral staircase leads you to the loft complete with a matrimonial size bed. The kitchen includes a crystal tempered stove and stone countertops. This cozy destination is ideal for any student looking for a quiet place to study or a professional looking for a retreat from the buzz of Trastevere life.