Apartment for Rent – Rome – Trastevere
Available NOW

65 Square Meters

2 Bedroom

1 Bath

 

Newly Renovated

Can be used as a one-bedroom or two-bedroom apartment

New Floors Throughout

Central Trastevere Location

Access to Shared Rooftop Terrace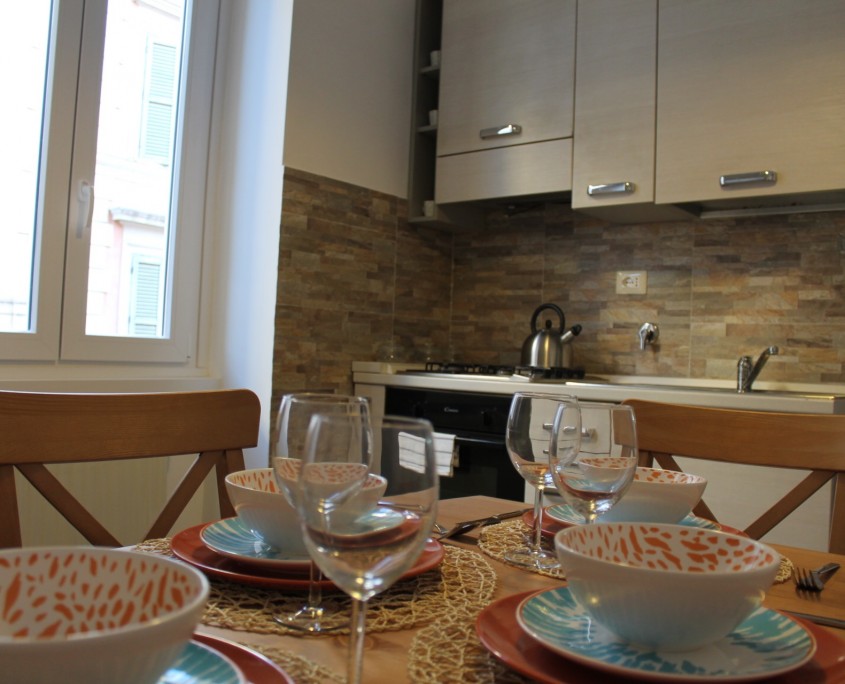 property: five hundred and twenty

     

PRICING KEY

€€€ Kees
Groningen, Netherlands
"The apartment is great: clean and comfortable, fast wifi connection, very welcoming and lighter than I expected based on the photos. The location is perfect, in the nicer parts of Trastevere." Liz
Amsterdam, Netherlands
"The apartment itself is so much bigger than it looks in the pictures! The kitchen in particular is really awesome. Everything is modern and works well. I would highly recommend staying in this apartment when in Rome for a genuine Roman experience!" Caroline
The Hague, Netherlands
"The apartment is fantastic. In the middle of lively Trastevere and yet very quiet. A unique combination." Jean-Baptise
Paris, France
"The location is ideal, we were able to do everything on foot. We are delighted with our stay in Rome!." Trevor
Apartment 167
"Nice 2 bedroom with a balcony in a central part of town. Very clean, as described, and Sinead was both a knowledgeable and pleasant host." Asif
Apartment 340
"The location is simply ideal. You come out on to wonderful cobblestone streets with something on every corner including many good places to eat!" Richard
London, UK
"The apartment itself is better than it looks in the photos, quite light and airy, atmospheric, but well specced out." Scott
Apartment 440
"Sinead was the most helpful host. Very polite and friendly. The studio was charming and cosy, with the added bonus of a roof terrace." David
Hartsdale, US
"The inside of the apartment was better than all the descriptions and pictures - and perfect for us." Jo
Birmingham, United Kingdom
"The apartment is in a beautiful part of Rome and we found it a fantastic base for our first trip there. The pictures shown are a true reflection, the apartment feels really spacious and beautifully designed. We had everything we needed." Apartment #271
Located in a corner unit with immense amounts of light, this newly renovated two-bedroom is apartment provides the utmost convenience in location and amenities. The apartment was specifically designed to be used as a one-bedroom or two-bedroom apartment. Each of the two bedrooms has a comfortable bed, desk, closet and personal air conditioning unit. The newly renovated bathroom has a large stall shower and a washer/dryer unit. No need to hang dry your clothes in this apartment. If you prefer to hang dry your clothes, convenience access to the shared rooftop terrace will making drying your clothes a breeze. The newly renovated kitchen has a large, family-size refrigerator, new cabinetry, a four-burner gas stovetop and oven. The living room features a wall mounted TV, sofa bed and a utility closet to store brooms, mops and other cleaning supplies. High above the apartment is an attic storage area that is perfect for storing your luggage and seasonal clothes. The apartment is steps from the Piazza di San Cosimato market where you can purchase fresh fruits and vegetables, daily. An endless amount of restaurants and bars are located on all the neighboring streets. The apartment itself is situated on a residential street with no restaurants and bars located underneath the apartment. A wonderful place to spend your time in Rome!