Apartment for Rent – Rome – Trastevere
Available NOW

50 Square Meters

1 Bedroom Loft

1 Bath

Plenty of Storage Space

Fireplace

Centrally Located

Walking distance to International Universities

Recently Renovated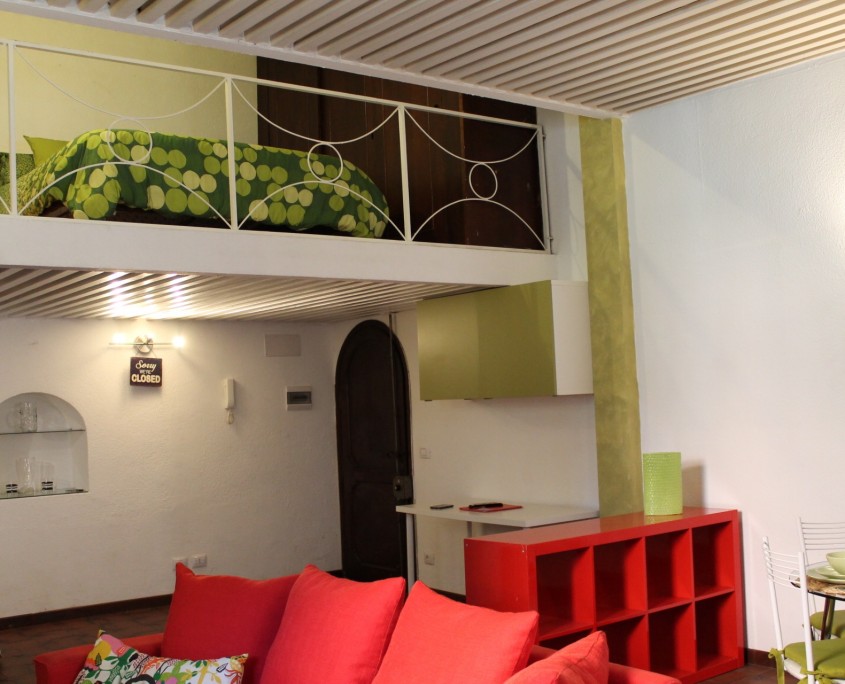 property: 

four hundred and fifty seven     

PRICING KEY

€€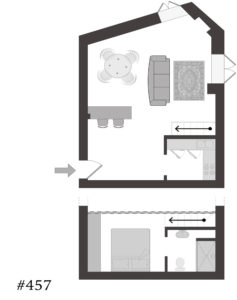 Nicole
Ithaca, NY USA
"Really wonderful apartment. It was great to spend the evenings on the terrace. The living room is also very nice and happily the apartment didn't get too hot" Mark
Toronto, Canada
"The apartment was clean and well-stocked. It is in an ideal location: near 2 Metro Stations - but we mostly walked as most of the central attractions were not far away." Kees
Groningen, Netherlands
"The apartment is great: clean and comfortable, fast wifi connection, very welcoming and lighter than I expected based on the photos. The location is perfect, in the nicer parts of Trastevere." Susanne
Copenhagen, Denmark
"The apartment is very much in the middle of it all. Great location for all the sights of Rome, nightlife, restaurants." Margaret
South Bend, Indiana, USA
"The apartment was immaculate, well-furnished, and very comfortable. The terrace is even more lovely than the pictures suggest. This was a great apartment!" Cedric
Tours, France
"The apartment is lovely, quite big, a lot of light, very well decorated, extremely clean." Michael
Topeka, Kansas, USA
"Fantastic location in the heart of Trastevere. Apartment was roomy and well decorated. The terrace was a fantastic way to end the evening or begin the day for those arising early. " David
Hartsdale, US
"The inside of the apartment was better than all the descriptions and pictures - and perfect for us." Lee
London, UK
"The apartment in Centro Storico was fantastic. The location is amazing . I'd recommend the apartment 100% and would have no qualms going back" Liz
Amsterdam, Netherlands
"The apartment itself is so much bigger than it looks in the pictures! The kitchen in particular is really awesome. Everything is modern and works well. I would highly recommend staying in this apartment when in Rome for a genuine Roman experience!"
Located on the corner of a quiet street in Trastevere, this newly renovated one-bedroom loft apartment is perfect for a single or couple looking for a tranquil apartment with modern day amenities and conveniences. The bright and open floor plan is decorated with bursts of color. The kitchen is equipped with a gas stove-top, refrigerator, washing machine and toaster oven. The large open living space features a sectional sofa, dining table and chairs, a desk for studying and working as well as a real, wood burning fireplace. As you proceed up the original wooden stairs, you find the lofted sleeping space with a matrimonial bed. Large closets with built-in drawers and sliding doors are perfect for all of your personal belongings. The remodeled bathroom is spacious and bright. The apartment is equipped with air conditioning, heating and Wi-Fi.  This apartment makes a great new home for someone looking to live in Trastevere and enjoy the bohemian atmosphere.