Available June 1, 2016

1 Bedroom

1 Bath

Living Room/Dining Room/Kitchen

Open Format Living

Attic Apartment (Mansarda)

Two Small Terraces

Colorful and Bright

Walking Distance to Transportation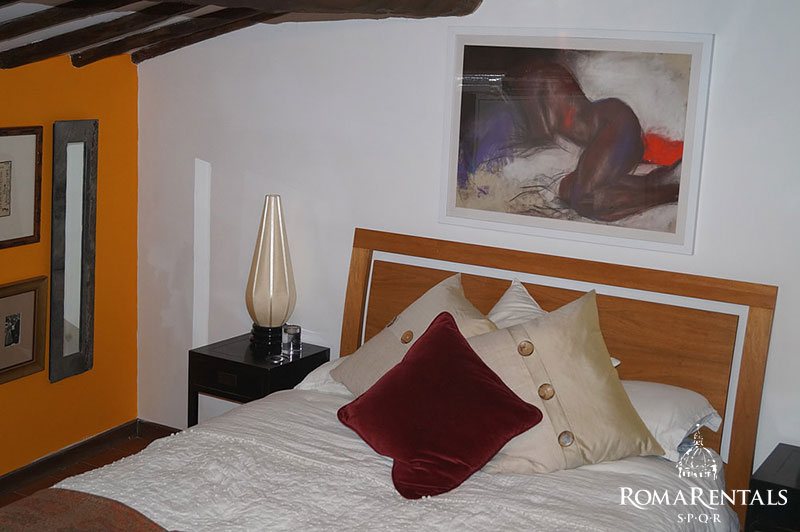 property: four hundred and sixty-five

    

PRICING KEY

€€€
Enjoy your time there, it goes by too fast. This team will be your greatest resource.
Prompt, Efficient and Kind. Roma Rentals. Kyle and Carol made my time in Rome so memorable…
With its open concept plan and mansarda style, this colorful flat has the charm of Trastevere with all the trappings of a chill artist's loft. The unique layout, which includes a kitchen, living room with fireplace, dining area and green terrace gives the main space a free-flowing natural energy. 
The dining area provides a space for intimate dinner parties and above the fireplace, a television faces the large and comfy sofa, the perfect spot for a movie night. The bedroom is separated from the living area, and has a private bathroom with a bathtub and a small terrace with washing machine. 
Take the stairs from the main door to the apartment and discover for yourself why this is a one-of-a kind place!