Apartment for Rent – Rome – Trastevere
Available NOW

70 Square Meters

2 Bedroom

1 Bath

Living / Dining Room

Full Kitchen

Characteristic Roman Palazzo

Walking Distance to Shops and Restaurants

Recently renovated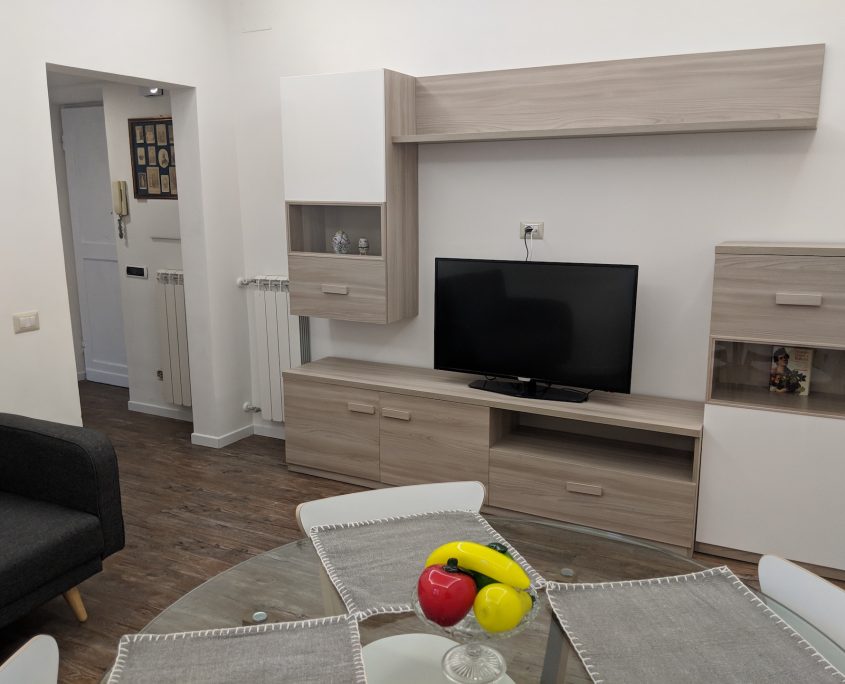 property: five

 hundred and eighty-two     

PRICING KEY

€€€€ Bev
London, United Kingdom
"The apartment is gorgeous, exactly like the photos on the website. The terrace is lovely, a great place for breakfast and for a glass of wine at the end of the day." Guido
Turin, Italy
"The apartment is probably better than in pictures, very comfortable, clean and well furnished. It' s strategically located in a safe and quiet street, very close to Trastevere centre." Hazel
Washington D.C., USA
"The apartment was great, fantastic location, had everything we needed for our stay." Lauren
Germany
"Amazing! This apartment really made our trip incredible and had everything needed for a holiday in Rome. The private terrace was definitely our favorite spot" Mark
Cambridge, UK
"Great apartment. Just a delight to stay in." - apartment 188 Xavier
Zurich, Switzerland
"The apartment was really nice and the Trastevere neighbourhood the best option to stay at Rome in our opinión." Jean-Baptise
Paris, France
"The location is ideal, we were able to do everything on foot. We are delighted with our stay in Rome!." Molly
340
"Sinead and Kyle were so accommodating and so helpful all around. The apartment was the perfect size for us. 5 star stay all the way. Will definitely be back and stay again!" Scott
Apartment 440
"Sinead was the most helpful host. Very polite and friendly. The studio was charming and cosy, with the added bonus of a roof terrace." Cedric
Tours, France
"The apartment is lovely, quite big, a lot of light, very well decorated, extremely clean."
This recently renovated two-bedroom, one-bathroom apartment is a must see. Located on Via Roma Libera, just off Piazza San Cosimato, the apartment is ideal for friends or a family who want to put down roots in Rome. The long, galley kitchen is fully equipped with a full-size refrigerator, gas stove top, oven and dishwasher. A separate utility closet houses the washer/dryer combo unit. The bathroom is all brand new and the spacious shower has a multi-colored light feature to help wake up your senses for those early morning appointments. The spacious living/dining room is comfortable place to live, work and eat. Plenty of storage and a brand new SMART TV. The couch folds out to a bed for the occasional overnight guest. Each of the equally sized bedrooms have plenty of storage. The bedding configuration can be changed based on the needs of the next occupant. Air conditioning throughout and fiber optic Internet just installed. This apartment will not last long.