Apartment for Rent – Rome – Trastevere
Available NOW

70 Square Meters

2 Bedroom

1 Bath

Living / Dining Room

Full Kitchen

Characteristic Roman Palazzo

Walking Distance to Shops and Restaurants

Recently renovated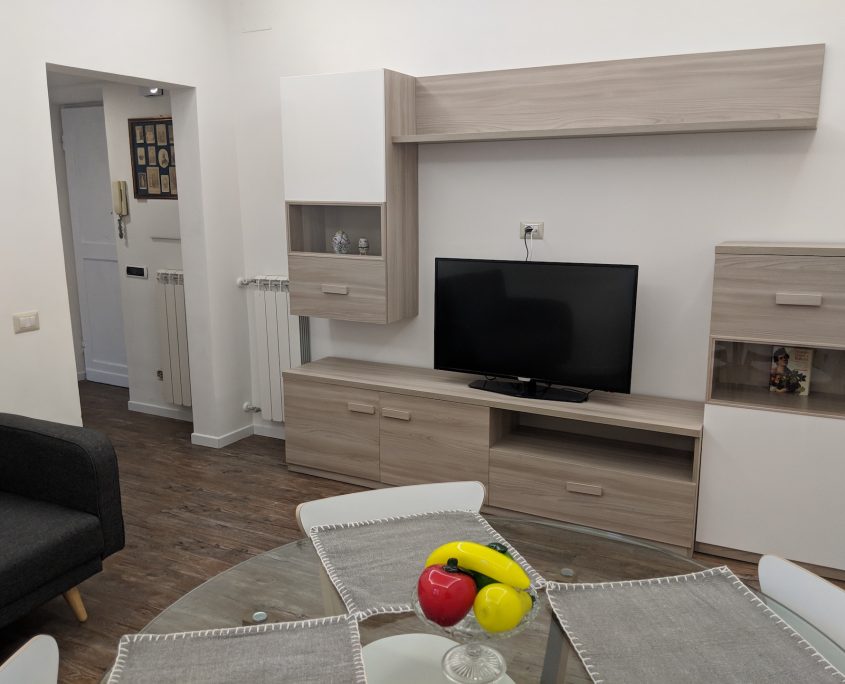 property: five

 hundred and eighty-two     

PRICING KEY

€€€€ John
New Mexico, USA
Fantastic place to stay - perfectly situated in Rome easy access from Roma Termini. Close to Colosseum and transportation from there is easy to everywhere else. Many fine restaurants and coffee shops within easy walking distance. No problem at all with Wi-Fi or air conditioning at all. Coded entry and elevator made things much more comfortable. Very nice neighborhood and quiet considering you're in Rome. Susanne
Copenhagen, Denmark
"The apartment is very much in the middle of it all. Great location for all the sights of Rome, nightlife, restaurants." Troy
Chicago, Illinois, USA
"the apartment is situated on a quiet and beautiful street close to it all. The apartment was very clean and comfortable as well as the building overall." Marisa
Apartment 340
"Great location on a quiet street in the heart of Trastevere. The host was super responsive and helpful." Teresa
Toronto, Canada
"We really enjoyed staying at this apartment. The rooftop terrace is lovely and the apartment had everything we needed. The location is in a very vibrant and safe neighborhood with tons of great restaurants nearby." Apartment #271 Richard
London, UK
"The apartment itself is better than it looks in the photos, quite light and airy, atmospheric, but well specced out." Amo
Hoeslet, Belgium
"The flat is big, super clean and well situated. Kyle showed me the flat and we went through a file compiling all the information you need for your stay." Kees
Groningen, Netherlands
"The apartment is great: clean and comfortable, fast wifi connection, very welcoming and lighter than I expected based on the photos. The location is perfect, in the nicer parts of Trastevere." Bosko
Chicago, Illinois, USA
"Location, location and location. Excellent place in Trastevere that is walking distance to shops, restaurants and historical sites. Apartment was very comfortable for 2 people." Scott
Apartment 440
"Sinead was the most helpful host. Very polite and friendly. The studio was charming and cosy, with the added bonus of a roof terrace."
This recently renovated two-bedroom, one-bathroom apartment is a must see. Located on Via Roma Libera, just off Piazza San Cosimato, the apartment is ideal for friends or a family who want to put down roots in Rome. The long, galley kitchen is fully equipped with a full-size refrigerator, gas stove top, oven and dishwasher. A separate utility closet houses the washer/dryer combo unit. The bathroom is all brand new and the spacious shower has a multi-colored light feature to help wake up your senses for those early morning appointments. The spacious living/dining room is comfortable place to live, work and eat. Plenty of storage and a brand new SMART TV. The couch folds out to a bed for the occasional overnight guest. Each of the equally sized bedrooms have plenty of storage. The bedding configuration can be changed based on the needs of the next occupant. Air conditioning throughout and fiber optic Internet just installed. This apartment will not last long.