Apartment for Rent – Rome – Trastevere
Available March 1st 2020

50 Square Meters

1 Bedroom

1 Bath

Renovated Kitchen with Dining Table

Sofa Bed for

Guests

Large Bathroom with Soaking Tub

New Furnishings Throughout

Quiet Location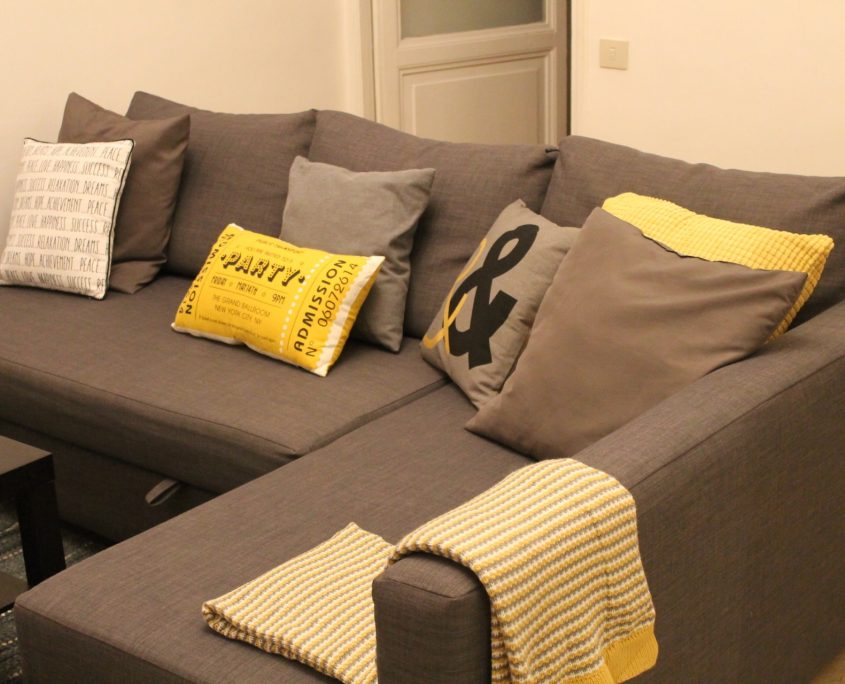 property: three

hundred and forty     

PRICING KEY

€€€ Troy
Chicago, Illinois, USA
"the apartment is situated on a quiet and beautiful street close to it all. The apartment was very clean and comfortable as well as the building overall." Mark
Cambridge, UK
"Great apartment. Just a delight to stay in." - apartment 188 Nicole
Ithaca, NY USA
"Really wonderful apartment. It was great to spend the evenings on the terrace. The living room is also very nice and happily the apartment didn't get too hot" Thomas
Chicago, USA
"Perfect apartment for our family of three in Rome with a great neighborhood location in Trastevere. Spacious, with a comfortable double bed in the main bedroom. Walking distance to numerous stores, cafes, bars, restaurants and gelaterie." Lee
London, UK
"The apartment in Centro Storico was fantastic. The location is amazing . I'd recommend the apartment 100% and would have no qualms going back" Hank
Sullivan's Island, USA
"The Trastevere apartment is in a perfect location. It was lovely: comfortable, and clean." Jean-Baptise
Paris, France
"The location is ideal, we were able to do everything on foot. We are delighted with our stay in Rome!." John
New Mexico, USA
Fantastic place to stay - perfectly situated in Rome easy access from Roma Termini. Close to Colosseum and transportation from there is easy to everywhere else. Many fine restaurants and coffee shops within easy walking distance. No problem at all with Wi-Fi or air conditioning at all. Coded entry and elevator made things much more comfortable. Very nice neighborhood and quiet considering you're in Rome. Bev
London, United Kingdom
"The apartment is gorgeous, exactly like the photos on the website. The terrace is lovely, a great place for breakfast and for a glass of wine at the end of the day." Xavier
Zurich, Switzerland
"The apartment was really nice and the Trastevere neighbourhood the best option to stay at Rome in our opinión."
This apartment can easily be configured for one, two or three tenants. The large living room has a pull-out sofa and antique bureau with lots of storage space. The spacious bathroom features a soaking tub and period blue tile. The eat-in kitchen is enormous and equipped with a 4-burner stovetop, oven, washing machine, large-size refrigerator and plenty of counter space to prepare delicious Italian meals. The large bedroom has two beds, but a third bed can be brought in for those tenants desiring a completely separate living area. The bedroom has floor to ceiling closets providing plenty of storage. This apartment is located on one of the most photographed streets in Trastevere.