Apartment for Rent – Rome – Trastevere
Via dell'arco di San Calisto
Available NOW

125 Square Meters

3 Bedrooms

2 Bath

Quiet and Spacious

Open Kitchen and Living Room

Private Small Balcony

Terracotta floors

Colorful Art Work Throughout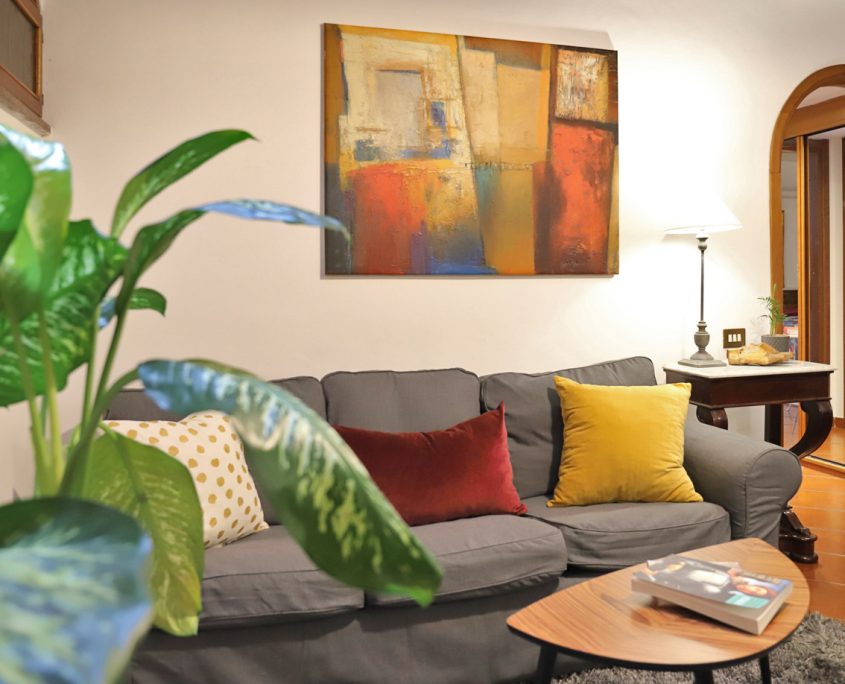 property: one hundred and eighty eight

     

PRICING KEY

5€ Mark
Cambridge, UK
"Great apartment. Just a delight to stay in." - apartment 188 Liz
Amsterdam, Netherlands
"The apartment itself is so much bigger than it looks in the pictures! The kitchen in particular is really awesome. Everything is modern and works well. I would highly recommend staying in this apartment when in Rome for a genuine Roman experience!" Guido
Turin, Italy
"The apartment is probably better than in pictures, very comfortable, clean and well furnished. It' s strategically located in a safe and quiet street, very close to Trastevere centre." Lauren
Germany
"Amazing! This apartment really made our trip incredible and had everything needed for a holiday in Rome. The private terrace was definitely our favorite spot" David
Hartsdale, US
"The inside of the apartment was better than all the descriptions and pictures - and perfect for us." Margaret
South Bend, Indiana, USA
"The apartment was immaculate, well-furnished, and very comfortable. The terrace is even more lovely than the pictures suggest. This was a great apartment!" Asif
Apartment 340
"The location is simply ideal. You come out on to wonderful cobblestone streets with something on every corner including many good places to eat!" Kees
Groningen, Netherlands
"The apartment is great: clean and comfortable, fast wifi connection, very welcoming and lighter than I expected based on the photos. The location is perfect, in the nicer parts of Trastevere." Hank
Sullivan's Island, USA
"The Trastevere apartment is in a perfect location. It was lovely: comfortable, and clean." George
Needham, Massachusetts, USA
"The apartment has fantastic windows which really reduce the noise from the busy street. Fantastic location in the middle of Trastevere with many restaurants close. I would definitely stay here again in the future."
This three-bedroom, two-bathroom apartment has it all; location, size and amenities. Located on the corner of Via dell'Arco di San Calisto and Via dei Fienaroli, in Rome's Trastevere neighborhood, this recently refreshed apartment is perfect for everyone. Whether you are a student, professional or relocating to Rome with your family, you will find this apartment to have everything that you need. The three, large bedrooms have ample storage throughout. Custom built-ins ensure you have a space for everything. The sizable bathrooms have plenty of storage and updated fixtures. The "great room" is the perfect gathering point to eat, relax and spend time with family and friends. Original tile floors throughout, air conditioning, ceiling fans (in each bedroom) and update furnishings make this apartment truly a home.