Available NOW

65 Square Meters

1 Bedroom

1 Bathroom

New Kitchen

Spacious Rooms

Lots of Natural Light

Quiet Residential Location

Pet Friendly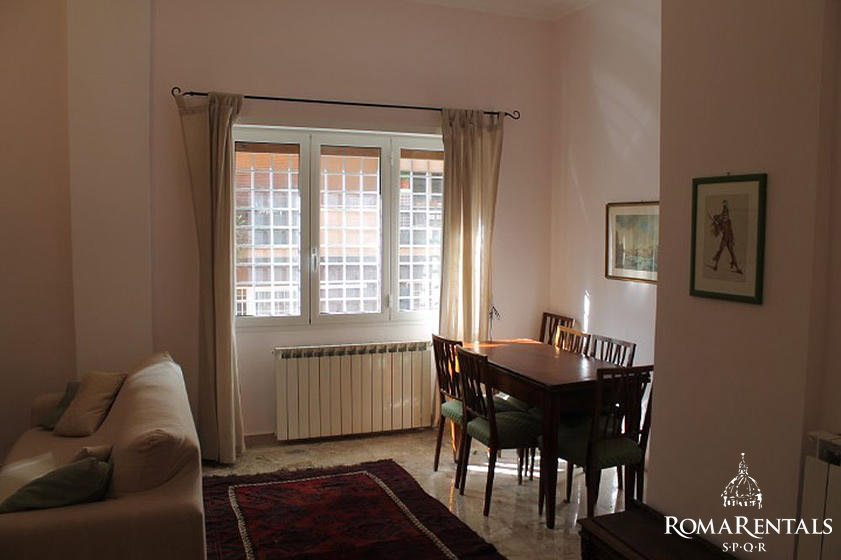 property:four hundred and forty seven Xavier
Zurich, Switzerland
"The apartment was really nice and the Trastevere neighbourhood the best option to stay at Rome in our opinión." Scott
Apartment 440
"Sinead was the most helpful host. Very polite and friendly. The studio was charming and cosy, with the added bonus of a roof terrace." Hank
Sullivan's Island, USA
"The Trastevere apartment is in a perfect location. It was lovely: comfortable, and clean." Kees
Groningen, Netherlands
"The apartment is great: clean and comfortable, fast wifi connection, very welcoming and lighter than I expected based on the photos. The location is perfect, in the nicer parts of Trastevere." Susanne
Copenhagen, Denmark
"The apartment is very much in the middle of it all. Great location for all the sights of Rome, nightlife, restaurants." Marisa
Apartment 340
"Great location on a quiet street in the heart of Trastevere. The host was super responsive and helpful." Troy
Chicago, Illinois, USA
"the apartment is situated on a quiet and beautiful street close to it all. The apartment was very clean and comfortable as well as the building overall." Liz
Amsterdam, Netherlands
"The apartment itself is so much bigger than it looks in the pictures! The kitchen in particular is really awesome. Everything is modern and works well. I would highly recommend staying in this apartment when in Rome for a genuine Roman experience!" Ehud
Ramat Gan, Israel
"The place is warm, clean and very pleasant.' Thomas
Chicago, USA
"Perfect apartment for our family of three in Rome with a great neighborhood location in Trastevere. Spacious, with a comfortable double bed in the main bedroom. Walking distance to numerous stores, cafes, bars, restaurants and gelaterie."
Located north of the Historic Center of Rome, this newly renovated apartment in Flaminio is perfect for professionals in need of a little peace and quiet, outside the hussle and bussle of center life. The modern day amenities combine seamlessly with the period furnishings that make this apartment a great blend of classic and new. The living/dining room are great for hosting dinner parties and the gourmet kitchen will make the preparation effortless. The large bedroom offers plenty of storage. The spacious bathroom has plenty of storage, a large stall shower and washing machine. Fleming Hill offers a wide variety of shopping and dining options but also convenient access to Rome's major sites and attractions.