Available NOW

65 Square Meters

1 Bedroom

1 Bathroom

New Kitchen

Spacious Rooms

Lots of Natural Light

Quiet Residential Location

Pet Friendly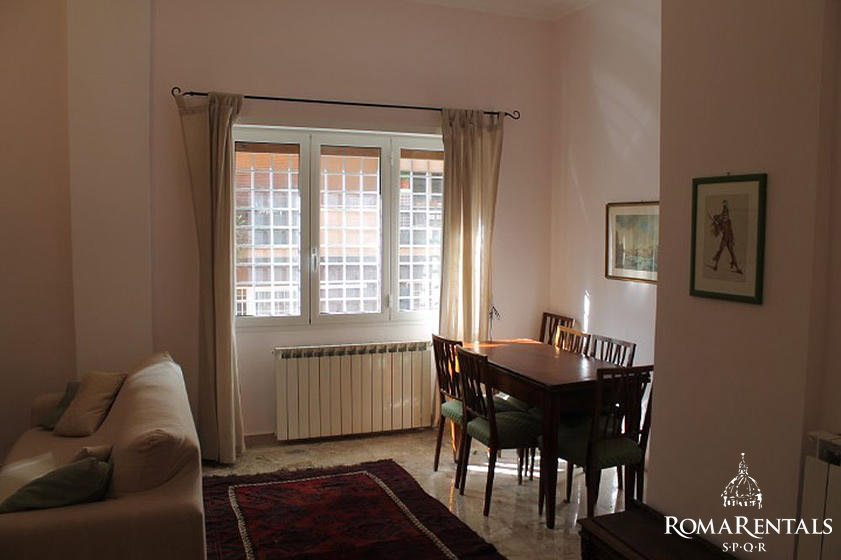 property:four hundred and forty seven Trevor
Apartment 167
"Nice 2 bedroom with a balcony in a central part of town. Very clean, as described, and Sinead was both a knowledgeable and pleasant host." Caroline
The Hague, Netherlands
"The apartment is fantastic. In the middle of lively Trastevere and yet very quiet. A unique combination." Jo
Birmingham, United Kingdom
"The apartment is in a beautiful part of Rome and we found it a fantastic base for our first trip there. The pictures shown are a true reflection, the apartment feels really spacious and beautifully designed. We had everything we needed." Apartment #271 Jean-Baptise
Paris, France
"The location is ideal, we were able to do everything on foot. We are delighted with our stay in Rome!." Margaret
South Bend, Indiana, USA
"The apartment was immaculate, well-furnished, and very comfortable. The terrace is even more lovely than the pictures suggest. This was a great apartment!" Teresa
Toronto, Canada
"We really enjoyed staying at this apartment. The rooftop terrace is lovely and the apartment had everything we needed. The location is in a very vibrant and safe neighborhood with tons of great restaurants nearby." Apartment #271 Susanne
Copenhagen, Denmark
"The apartment is very much in the middle of it all. Great location for all the sights of Rome, nightlife, restaurants." Mark
Cambridge, UK
"Great apartment. Just a delight to stay in." - apartment 188 Richard
London, UK
"The apartment itself is better than it looks in the photos, quite light and airy, atmospheric, but well specced out." Lauren
Germany
"Amazing! This apartment really made our trip incredible and had everything needed for a holiday in Rome. The private terrace was definitely our favorite spot"
Located north of the Historic Center of Rome, this newly renovated apartment in Flaminio is perfect for professionals in need of a little peace and quiet, outside the hussle and bussle of center life. The modern day amenities combine seamlessly with the period furnishings that make this apartment a great blend of classic and new. The living/dining room are great for hosting dinner parties and the gourmet kitchen will make the preparation effortless. The large bedroom offers plenty of storage. The spacious bathroom has plenty of storage, a large stall shower and washing machine. Fleming Hill offers a wide variety of shopping and dining options but also convenient access to Rome's major sites and attractions.