Apartment for Rent – Rome – Monteverde Vecchio
Available July 1, 2019

100 Square Meters

2 Bedroom

2 Bath

 

Private Terrrace

Open Floor Plan

Quiet Location

A/C Throughout

Spacious Living Area

All Modern Amenities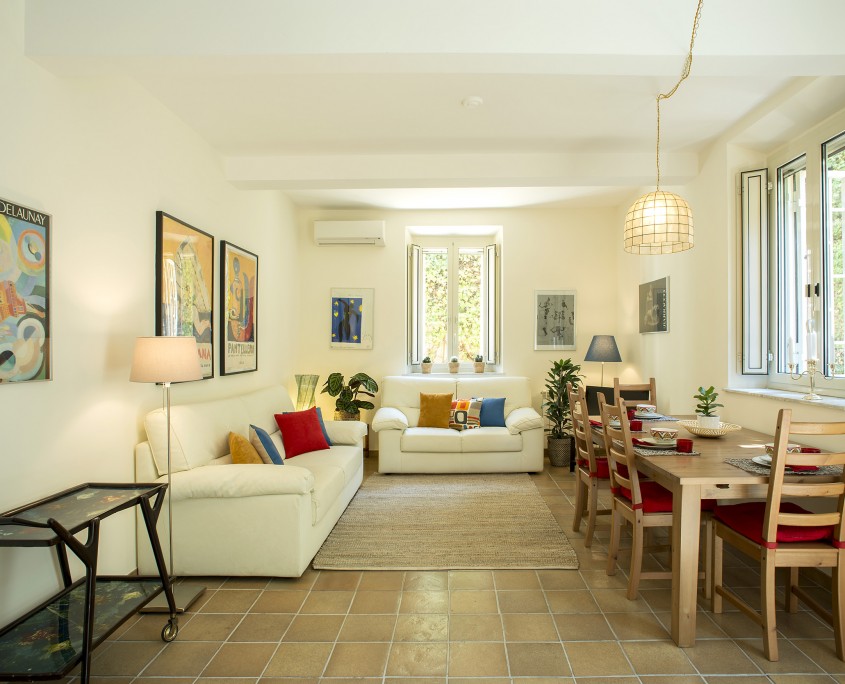 property: five hundred and forty three

     

PRICING KEY

€€€€ Jean-Baptise
Paris, France
"The location is ideal, we were able to do everything on foot. We are delighted with our stay in Rome!." Hazel
Washington D.C., USA
"The apartment was great, fantastic location, had everything we needed for our stay." Jo
Birmingham, United Kingdom
"The apartment is in a beautiful part of Rome and we found it a fantastic base for our first trip there. The pictures shown are a true reflection, the apartment feels really spacious and beautifully designed. We had everything we needed." Apartment #271 Asif
Apartment 340
"The location is simply ideal. You come out on to wonderful cobblestone streets with something on every corner including many good places to eat!" Molly
340
"Sinead and Kyle were so accommodating and so helpful all around. The apartment was the perfect size for us. 5 star stay all the way. Will definitely be back and stay again!" Nicole
Ithaca, NY USA
"Really wonderful apartment. It was great to spend the evenings on the terrace. The living room is also very nice and happily the apartment didn't get too hot" Richard
London, UK
"The apartment itself is better than it looks in the photos, quite light and airy, atmospheric, but well specced out." Bev
London, United Kingdom
"The apartment is gorgeous, exactly like the photos on the website. The terrace is lovely, a great place for breakfast and for a glass of wine at the end of the day." Teresa
Toronto, Canada
"We really enjoyed staying at this apartment. The rooftop terrace is lovely and the apartment had everything we needed. The location is in a very vibrant and safe neighborhood with tons of great restaurants nearby." Apartment #271 Margaret
South Bend, Indiana, USA
"The apartment was immaculate, well-furnished, and very comfortable. The terrace is even more lovely than the pictures suggest. This was a great apartment!"
This lovely garden apartment is located on the Gianicolo Hill within the ancient city walls, above the medieval bohemian neighborhood of Trastevere. The property is a rare oasis in the heart of Rome, with an independent entrance to its own private 100 square-meter sunny patio and vine-covered garden. It features two bedrooms, two bathrooms (with shower/bathtub), a spacious living and dining room area, and a well-equipped kitchen. Recently renovated and refurbished with modern furnishings and decor, the rooms are bright and clean, and all look out onto the garden greenery. Every room has fully screened windows and air-conditioning. Both bedrooms have queen-size beds with memory-foam mattresses.  This is one of the very best areas in which to enjoy really living in Rome, while also providing seclusion and an ideal space for research and writing. The apartment features self-contained heating, dishwasher, microwave, washer/dryer, 32″ LED and 3D TV, DVD player, 24/7 ADSL and WiFi.