Apartment for Rent – Rome – Trastevere
Available NOW

55 Square Meters

1 Bedroom

1 Bath

Open Floorplan

Newly Refurbished

Access to Private Garden

Modern Amenities

Quiet Trastevere Location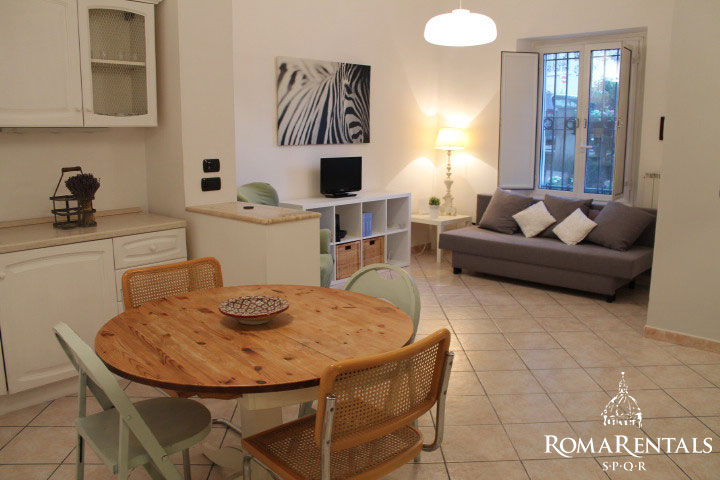 property: five hundred and eight

     

PRICING KEY

€€€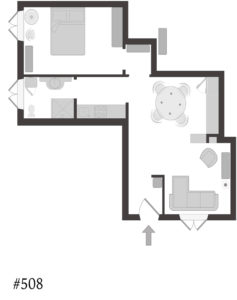 Marisa
Apartment 340
"Great location on a quiet street in the heart of Trastevere. The host was super responsive and helpful." Troy
Chicago, Illinois, USA
"the apartment is situated on a quiet and beautiful street close to it all. The apartment was very clean and comfortable as well as the building overall." Richard
London, UK
"The apartment itself is better than it looks in the photos, quite light and airy, atmospheric, but well specced out." Trevor
Apartment 167
"Nice 2 bedroom with a balcony in a central part of town. Very clean, as described, and Sinead was both a knowledgeable and pleasant host." Hank
Sullivan's Island, USA
"The Trastevere apartment is in a perfect location. It was lovely: comfortable, and clean." Matt
Vancouver, Canada
"The apartment was as good as the pictures - excellent location, very quiet, and clean" Liz
Amsterdam, Netherlands
"The apartment itself is so much bigger than it looks in the pictures! The kitchen in particular is really awesome. Everything is modern and works well. I would highly recommend staying in this apartment when in Rome for a genuine Roman experience!" Thomas
Chicago, USA
"Perfect apartment for our family of three in Rome with a great neighborhood location in Trastevere. Spacious, with a comfortable double bed in the main bedroom. Walking distance to numerous stores, cafes, bars, restaurants and gelaterie." Lee
London, UK
"The apartment in Centro Storico was fantastic. The location is amazing . I'd recommend the apartment 100% and would have no qualms going back" Bosko
Chicago, Illinois, USA
"Location, location and location. Excellent place in Trastevere that is walking distance to shops, restaurants and historical sites. Apartment was very comfortable for 2 people."
Located on the garden level of an independent condominium in Trastevere, with easy access to the Gianicolo and public transportation, this bright and spacious one-bedroom unit is perfect for an international student or professional setting up roots in Rome. The open floor plan is very inviting with a living room seamlessly flowing into the dining room and galley kitchen. The bathroom is modern updated fixtures and a large stall shower. The bedroom has plenty of storage and very quiet at night. Air conditioning is found throughout the apartment. A garden, set aside for the occupants use only is a nice place to take a morning coffee or to have an aperitivo with friends. A must see apartment in Rome's Historic Trastevere neighborhood.