Apartment for Rent – Rome – Trastevere
Available April 1st

Studio

1 Bath

Kitchenette

Hardwood Floors

Eclectic Decor

Bright & Sunny

Guest Sofa Bed

Great Location in Trastevere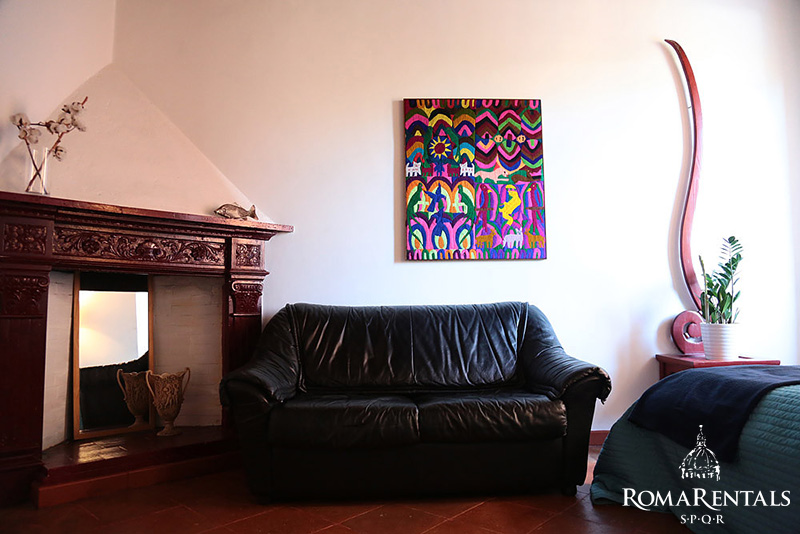 property: four hundred and forty

    

PRICING KEY

€ Caroline
The Hague, Netherlands
"The apartment is fantastic. In the middle of lively Trastevere and yet very quiet. A unique combination." Molly
340
"Sinead and Kyle were so accommodating and so helpful all around. The apartment was the perfect size for us. 5 star stay all the way. Will definitely be back and stay again!" Cedric
Tours, France
"The apartment is lovely, quite big, a lot of light, very well decorated, extremely clean." Mark
Cambridge, UK
"Great apartment. Just a delight to stay in." - apartment 188 Michael
Topeka, Kansas, USA
"Fantastic location in the heart of Trastevere. Apartment was roomy and well decorated. The terrace was a fantastic way to end the evening or begin the day for those arising early. " Bev
London, United Kingdom
"The apartment is gorgeous, exactly like the photos on the website. The terrace is lovely, a great place for breakfast and for a glass of wine at the end of the day." Troy
Chicago, Illinois, USA
"the apartment is situated on a quiet and beautiful street close to it all. The apartment was very clean and comfortable as well as the building overall." Margaret
South Bend, Indiana, USA
"The apartment was immaculate, well-furnished, and very comfortable. The terrace is even more lovely than the pictures suggest. This was a great apartment!" Richard
London, UK
"The apartment itself is better than it looks in the photos, quite light and airy, atmospheric, but well specced out." Matt
Vancouver, Canada
"The apartment was as good as the pictures - excellent location, very quiet, and clean"
Situated on a quiet street in Trastevere, this quaint studio is perfect for one professional or student. The living area features a double bed, sofa bed, dining table, a small kitchenette with refrigerator, two burner hot plate and ample closet space. The bathroom has a stall shower, newly updated fixtures and beautiful tile work. One of the best features of this apartment is the shared rooftop terrace. From the roof you can see all of historic Rome.