Apartment for Rent – Rome – Trastevere
Available NOW

50 Square Meters

1 Lofted Bedroom

1 Bath (Bathtub)

Close to Transportation

Fireplace

Original Olive Tree Floor

Excellent Value

Lots of Closet Space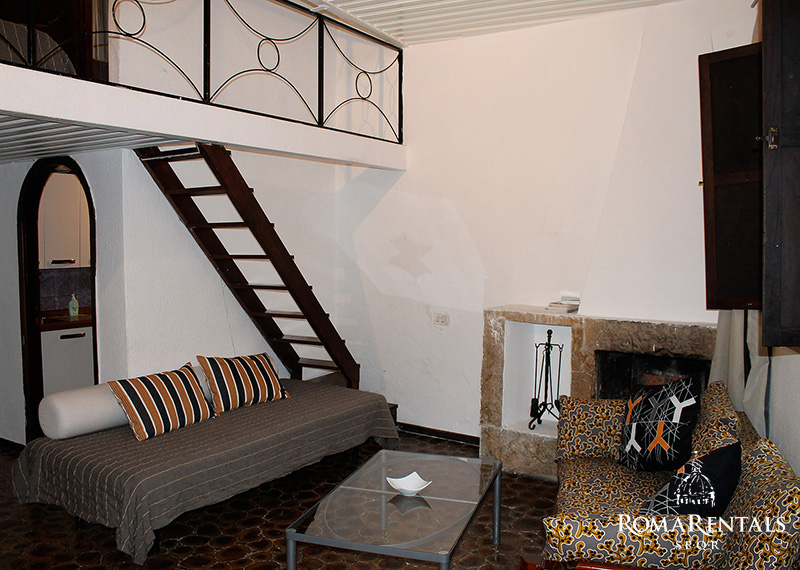 property: eighty three

     

PRICING KEY

€€ Hazel
Washington D.C., USA
"The apartment was great, fantastic location, had everything we needed for our stay." Lauren
Germany
"Amazing! This apartment really made our trip incredible and had everything needed for a holiday in Rome. The private terrace was definitely our favorite spot" Liz
Amsterdam, Netherlands
"The apartment itself is so much bigger than it looks in the pictures! The kitchen in particular is really awesome. Everything is modern and works well. I would highly recommend staying in this apartment when in Rome for a genuine Roman experience!" Guido
Turin, Italy
"The apartment is probably better than in pictures, very comfortable, clean and well furnished. It' s strategically located in a safe and quiet street, very close to Trastevere centre." Molly
340
"Sinead and Kyle were so accommodating and so helpful all around. The apartment was the perfect size for us. 5 star stay all the way. Will definitely be back and stay again!" Marisa
Apartment 340
"Great location on a quiet street in the heart of Trastevere. The host was super responsive and helpful." Susanne
Copenhagen, Denmark
"The apartment is very much in the middle of it all. Great location for all the sights of Rome, nightlife, restaurants." Asif
Apartment 340
"The location is simply ideal. You come out on to wonderful cobblestone streets with something on every corner including many good places to eat!" Lee
London, UK
"The apartment in Centro Storico was fantastic. The location is amazing . I'd recommend the apartment 100% and would have no qualms going back" Ehud
Ramat Gan, Israel
"The place is warm, clean and very pleasant.'
This one bedroom apartment is located on Via Fienaroli in the heart of Trastevere, close to the majestic church and Piazza of Santa Maria.  It is located on the ground floor of a charming complex built in the 1600's and has been recently redecorated. 
The living room has a pull-out sofa, very unique olive wood floors, shelves, wood-burning fireplace and  glass dining table for 4. The separate kitchen is equipped with a microwave, toaster oven, 2 burner electric stove top, washing machine and kitchen utensils. The second floor is an open space overlooking the living room with a full size bed, closet and a separate bathroom with shower/tub. Large windows in the living room bring in natural light, and the cobblestone street is touristic & characteristic.