Apartment for Rent – Rome – Trastevere
Available NOW

50 Square Meters

1 Lofted Bedroom

1 Bath (Bathtub)

Close to Transportation

Fireplace

Original Olive Tree Floor

Excellent Value

Lots of Closet Space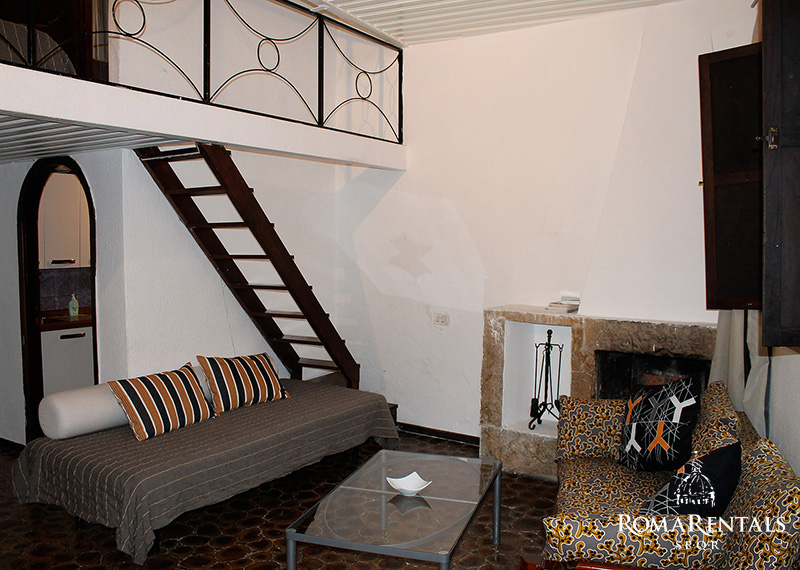 property: eighty three

     

PRICING KEY

€€ Bev
London, United Kingdom
"The apartment is gorgeous, exactly like the photos on the website. The terrace is lovely, a great place for breakfast and for a glass of wine at the end of the day." Lee
London, UK
"The apartment in Centro Storico was fantastic. The location is amazing . I'd recommend the apartment 100% and would have no qualms going back" Matt
Vancouver, Canada
"The apartment was as good as the pictures - excellent location, very quiet, and clean" Bosko
Chicago, Illinois, USA
"Location, location and location. Excellent place in Trastevere that is walking distance to shops, restaurants and historical sites. Apartment was very comfortable for 2 people." Michael
Topeka, Kansas, USA
"Fantastic location in the heart of Trastevere. Apartment was roomy and well decorated. The terrace was a fantastic way to end the evening or begin the day for those arising early. " Caroline
The Hague, Netherlands
"The apartment is fantastic. In the middle of lively Trastevere and yet very quiet. A unique combination." Thomas
Chicago, USA
"Perfect apartment for our family of three in Rome with a great neighborhood location in Trastevere. Spacious, with a comfortable double bed in the main bedroom. Walking distance to numerous stores, cafes, bars, restaurants and gelaterie." Hazel
Washington D.C., USA
"The apartment was great, fantastic location, had everything we needed for our stay." Amo
Hoeslet, Belgium
"The flat is big, super clean and well situated. Kyle showed me the flat and we went through a file compiling all the information you need for your stay." Margaret
South Bend, Indiana, USA
"The apartment was immaculate, well-furnished, and very comfortable. The terrace is even more lovely than the pictures suggest. This was a great apartment!"
This one bedroom apartment is located on Via Fienaroli in the heart of Trastevere, close to the majestic church and Piazza of Santa Maria.  It is located on the ground floor of a charming complex built in the 1600's and has been recently redecorated. 
The living room has a pull-out sofa, very unique olive wood floors, shelves, wood-burning fireplace and  glass dining table for 4. The separate kitchen is equipped with a microwave, toaster oven, 2 burner electric stove top, washing machine and kitchen utensils. The second floor is an open space overlooking the living room with a full size bed, closet and a separate bathroom with shower/tub. Large windows in the living room bring in natural light, and the cobblestone street is touristic & characteristic.