Apartment for Rent – Rome – Trastevere
Available NOW

75 Square Meters

2 Bedrooms

1 Bath (Separate Shower & Tub)

Modern Amenities

Brand New Kitchen

Quiet Internal Location

Elevator

Secured Building with Doorman

Open Floor Plan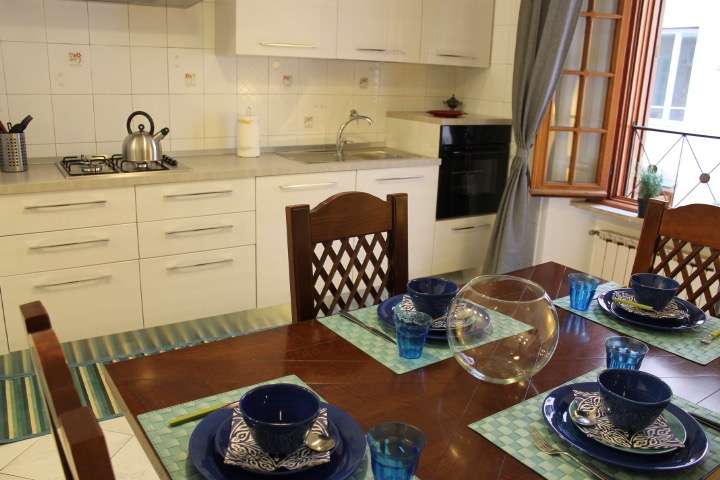 property: 

four hundred and four     

PRICING KEY

5€ Caroline
The Hague, Netherlands
"The apartment is fantastic. In the middle of lively Trastevere and yet very quiet. A unique combination." Lee
London, UK
"The apartment in Centro Storico was fantastic. The location is amazing . I'd recommend the apartment 100% and would have no qualms going back" Thomas
Chicago, USA
"Perfect apartment for our family of three in Rome with a great neighborhood location in Trastevere. Spacious, with a comfortable double bed in the main bedroom. Walking distance to numerous stores, cafes, bars, restaurants and gelaterie." Margaret
South Bend, Indiana, USA
"The apartment was immaculate, well-furnished, and very comfortable. The terrace is even more lovely than the pictures suggest. This was a great apartment!" Hank
Sullivan's Island, USA
"The Trastevere apartment is in a perfect location. It was lovely: comfortable, and clean." Michael
Topeka, Kansas, USA
"Fantastic location in the heart of Trastevere. Apartment was roomy and well decorated. The terrace was a fantastic way to end the evening or begin the day for those arising early. " Matt
Vancouver, Canada
"The apartment was as good as the pictures - excellent location, very quiet, and clean" Lauren
Germany
"Amazing! This apartment really made our trip incredible and had everything needed for a holiday in Rome. The private terrace was definitely our favorite spot" Susanne
Copenhagen, Denmark
"The apartment is very much in the middle of it all. Great location for all the sights of Rome, nightlife, restaurants." Jo
Birmingham, United Kingdom
"The apartment is in a beautiful part of Rome and we found it a fantastic base for our first trip there. The pictures shown are a true reflection, the apartment feels really spacious and beautifully designed. We had everything we needed."Apartment #271
Located on the 3rd floor of a traditional Roman palazzo, this two-bedroom, one-bathroom apartment is modern, bright and spacious. The two bedrooms are equally sized and the bedding configuration can be changed on request. Floor to ceiling closets in each bedroom make this apartment perfect for those who want to settle in and truly live the Roman lifestyle. The bathroom is unique in that the bathtub and shower are separate. What do you prefer? A quick shower in the morning and a long tub in the evening, you can have both! The apartments opens up to a large living/dining/kitchen. Fully equipped with all the amenities including oven, gas stovetop and dishwasher. Perfect for preparing delicious, evening meals after visiting the farmer's market in the morning. A perfect place to make yourself at home in Rome.