Apartment for Rent – Rome – Trastevere
Available NOW

75 Square Meters

2 Bedrooms

1 Bath (Separate Shower & Tub)

Modern Amenities

Brand New Kitchen

Quiet Internal Location

Elevator

Secured Building with Doorman

Open Floor Plan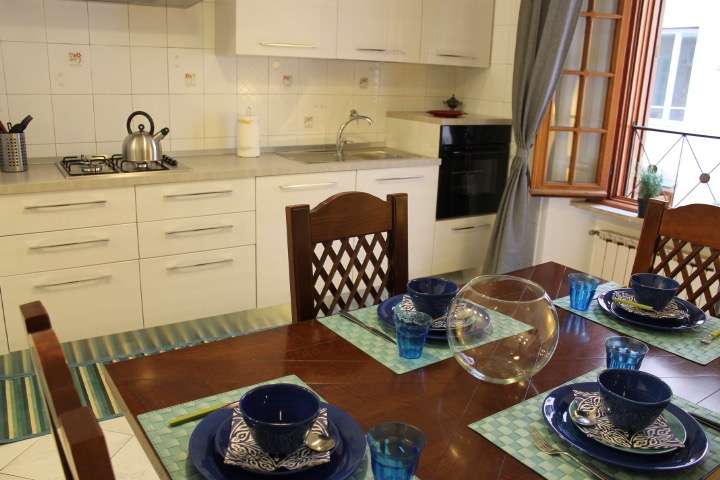 property: 

four hundred and four     

PRICING KEY

5€ Marisa
Apartment 340
"Great location on a quiet street in the heart of Trastevere. The host was super responsive and helpful." Richard
London, UK
"The apartment itself is better than it looks in the photos, quite light and airy, atmospheric, but well specced out." Scott
Apartment 440
"Sinead was the most helpful host. Very polite and friendly. The studio was charming and cosy, with the added bonus of a roof terrace." Liz
Amsterdam, Netherlands
"The apartment itself is so much bigger than it looks in the pictures! The kitchen in particular is really awesome. Everything is modern and works well. I would highly recommend staying in this apartment when in Rome for a genuine Roman experience!" David
Hartsdale, US
"The inside of the apartment was better than all the descriptions and pictures - and perfect for us." Mark
Cambridge, UK
"Great apartment. Just a delight to stay in." - apartment 188 Michael
Topeka, Kansas, USA
"Fantastic location in the heart of Trastevere. Apartment was roomy and well decorated. The terrace was a fantastic way to end the evening or begin the day for those arising early. " Jean-Baptise
Paris, France
"The location is ideal, we were able to do everything on foot. We are delighted with our stay in Rome!." Teresa
Toronto, Canada
"We really enjoyed staying at this apartment. The rooftop terrace is lovely and the apartment had everything we needed. The location is in a very vibrant and safe neighborhood with tons of great restaurants nearby."Apartment #271 Hazel
Washington D.C., USA
"The apartment was great, fantastic location, had everything we needed for our stay."
Located on the 3rd floor of a traditional Roman palazzo, this two-bedroom, one-bathroom apartment is modern, bright and spacious. The two bedrooms are equally sized and the bedding configuration can be changed on request. Floor to ceiling closets in each bedroom make this apartment perfect for those who want to settle in and truly live the Roman lifestyle. The bathroom is unique in that the bathtub and shower are separate. What do you prefer? A quick shower in the morning and a long tub in the evening, you can have both! The apartments opens up to a large living/dining/kitchen. Fully equipped with all the amenities including oven, gas stovetop and dishwasher. Perfect for preparing delicious, evening meals after visiting the farmer's market in the morning. A perfect place to make yourself at home in Rome.