Apartment for Rent – Rome – Trastevere
Available April 1st 

70 Square Meters

2 Bedrooms

1 Bathroom

Convenient Location

Lots of Light

Elevator

Internal Courtyard

Secured Building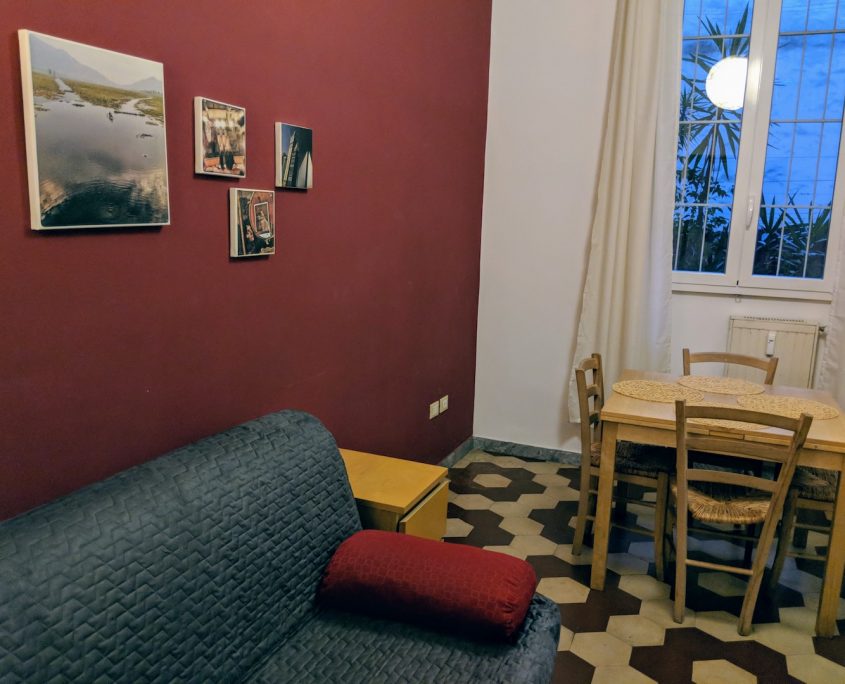 property: 

four hundred and seven     

PRICING KEY

€€€€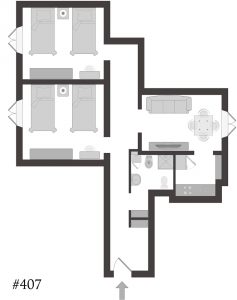 Amo
Hoeslet, Belgium
"The flat is big, super clean and well situated. Kyle showed me the flat and we went through a file compiling all the information you need for your stay." John
New Mexico, USA
Fantastic place to stay - perfectly situated in Rome easy access from Roma Termini. Close to Colosseum and transportation from there is easy to everywhere else. Many fine restaurants and coffee shops within easy walking distance. No problem at all with Wi-Fi or air conditioning at all. Coded entry and elevator made things much more comfortable. Very nice neighborhood and quiet considering you're in Rome. Richard
London, UK
"The apartment itself is better than it looks in the photos, quite light and airy, atmospheric, but well specced out." Lee
London, UK
"The apartment in Centro Storico was fantastic. The location is amazing . I'd recommend the apartment 100% and would have no qualms going back" Scott
Apartment 440
"Sinead was the most helpful host. Very polite and friendly. The studio was charming and cosy, with the added bonus of a roof terrace." Matt
Vancouver, Canada
"The apartment was as good as the pictures - excellent location, very quiet, and clean" Ehud
Ramat Gan, Israel
"The place is warm, clean and very pleasant.' Margaret
South Bend, Indiana, USA
"The apartment was immaculate, well-furnished, and very comfortable. The terrace is even more lovely than the pictures suggest. This was a great apartment!" Hazel
Washington D.C., USA
"The apartment was great, fantastic location, had everything we needed for our stay." Asif
Apartment 340
"The location is simply ideal. You come out on to wonderful cobblestone streets with something on every corner including many good places to eat!"
Located on Via Roma Libera, in the heart of Trastevere.  This apartment is walking distance to all major universities, and a local farmers market is just outside the front door. Each of the two bedrooms has floor to ceiling closets with plenty of storage. The newly retiled bathroom has a large stall shower, pedestal sink and a washing machine. The large windows, which were replaced in 2015, face onto Piazza San Cosimato and provide lots of natural light into the bedrooms. The building, a typical condominium in Rome, has a doorman, elevator and large internal courtyard with plants blossoming all year long.  The kitchen has it all; full fridge, microwave, stove, oven and dishwasher (replaced in 2016). Very nice apartment available to rent for short, medium and long periods. Markets, restaurants, cafes all in the area. Safe and full of life!