Apartment for Rent – Rome – Trastevere
Available 15th Jan 2021

75 square meters

2 Bedroom

2 Bath

 

Each bedroom with an ensuite bathroom

New Kitchen

Hardwood Floors

Half between the heart of Trastevere and the Vatican

Lots of Natural Light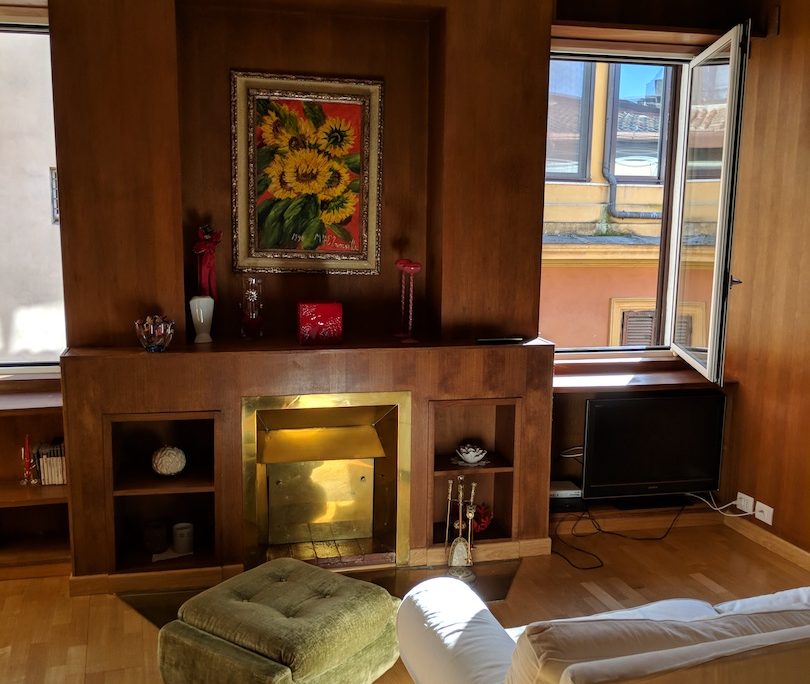 property: 

four hundred and forty four     

PRICING KEY

€€€€ Molly
340
"Sinead and Kyle were so accommodating and so helpful all around. The apartment was the perfect size for us. 5 star stay all the way. Will definitely be back and stay again!" Lauren
Germany
"Amazing! This apartment really made our trip incredible and had everything needed for a holiday in Rome. The private terrace was definitely our favorite spot" Margaret
South Bend, Indiana, USA
"The apartment was immaculate, well-furnished, and very comfortable. The terrace is even more lovely than the pictures suggest. This was a great apartment!" Trevor
Apartment 167
"Nice 2 bedroom with a balcony in a central part of town. Very clean, as described, and Sinead was both a knowledgeable and pleasant host." Marisa
Apartment 340
"Great location on a quiet street in the heart of Trastevere. The host was super responsive and helpful." Cedric
Tours, France
"The apartment is lovely, quite big, a lot of light, very well decorated, extremely clean." Nicole
Ithaca, NY USA
"Really wonderful apartment. It was great to spend the evenings on the terrace. The living room is also very nice and happily the apartment didn't get too hot" Kees
Groningen, Netherlands
"The apartment is great: clean and comfortable, fast wifi connection, very welcoming and lighter than I expected based on the photos. The location is perfect, in the nicer parts of Trastevere." Bosko
Chicago, Illinois, USA
"Location, location and location. Excellent place in Trastevere that is walking distance to shops, restaurants and historical sites. Apartment was very comfortable for 2 people." Michael
Topeka, Kansas, USA
"Fantastic location in the heart of Trastevere. Apartment was roomy and well decorated. The terrace was a fantastic way to end the evening or begin the day for those arising early. "
Bright and cozy are two words to describe this two-bedroom, two-bathroom apartment located on Via della Lungara. The 3rd floor apartment is well placed, half way between the heart of Trastevere and the walls of Vatican City. As you enter the apartment, you will immediately notice the original stain glass window that brings in light all day long. To your right is the brand new, eat-in kitchen with all brand new updates and appliances. To your left is the living room with working chimney. The main focal point of the room is a floating bookcase that can be decorated with photos, books and travel collections. The built-in bar makes this room the social center of the apartment. Down the corridor are two large bedrooms with ensuite bathrooms. Each bedroom has plenty of storage. Hardwood floors throughout. This apartment has tons of potential!